2014.08.16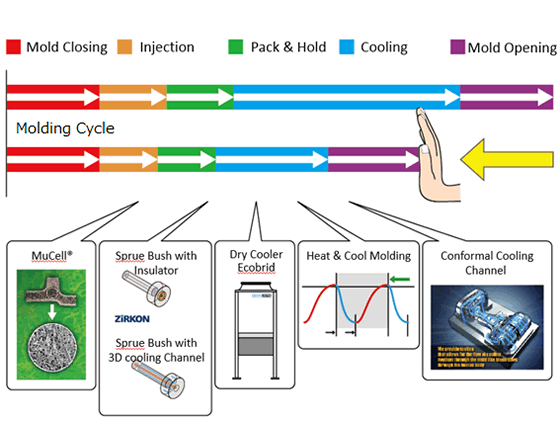 Lower Cycle Times!
We have selected and organized articles useful for reducing molding cycle times.
・Change the design of the cooling channels
・Change the way mold temperatures are controlled
・Preventing Scale in Cooling Channels
・Preventing excessive heat at the nozzle of the injection machine
・Reduce part weight. Shorten the pressure holding time.