2014.01.21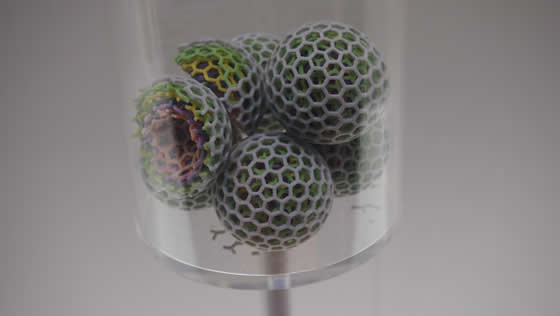 Additive Manufacturing at K2013
Additive Manufacturing at K2013
1. About K2013
K-Show is the world largest trade fair of rubber and plastics which is held every 3 years in Dusseldorf in Germany. K2013 was held from October 16th to 23rd gathered about 220 thousand visitor from all over the world.
In this document, I will report about Additive Manufacturing technology at K2013.
2. About Additive Manufacturing
Additive Manufacturing is a way to produce by the piling. Instead of printing on paper 2 dimensionally, 3D printer prints "ink" with thickness to produce 3D objects.
Commercial 3D printing methods are followings: Stereolithography, UV cure inkjet, Fused Deposition Modeling (FDM), Selective Laser Sintering (SLS) of plastics or metal powder, binding plastics powder with glue, etc.
3. Exhibition at K2013
ARBURG unveiled newly developed 3D printer "freeformer". This printer produces plastic products by plasticizing plastic pellet and injected from nozzle as dots. Benefit of freeformer is NO special materials. "freeformer" has 2 types; for single material and 2 materialsFig.1).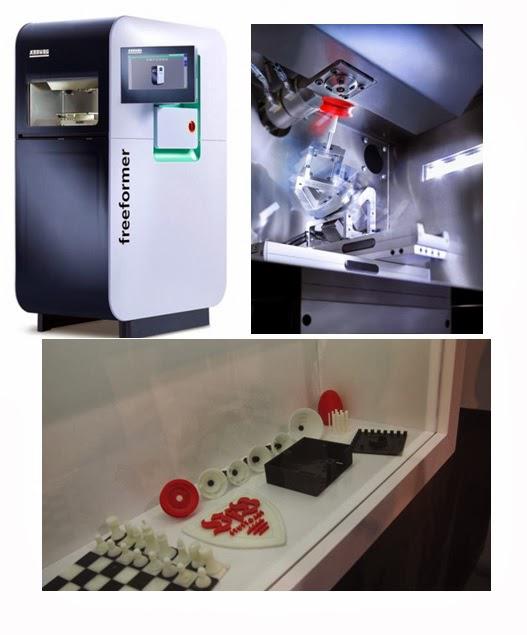 Fig.1 3D printer at ARBURG's booth
Upper left : machine outlook, upper right: print head and support
Lower : samples displayed at ARBURG's boot
Stratasys, world largest 3D printer maker, had 2 booths. The company demonstrated injection molding using "3D printed" mold (Fig.2).
Alphacam demonstrated two stratasys's 3D printer (FDM and inkjet).


Fig.2 Explanation panels, resin molds made from inkjet process and injection molded samples at Stratasys's booth
Bayer displayed UV cured urethane sample produced by inkjet process which has higher heat resistance (120℃) than acrylic resin. This product was used as a structural part at the booth (Fig.3).
Bayer also displayed laser sintered urethane samples at the booth (Fig.4).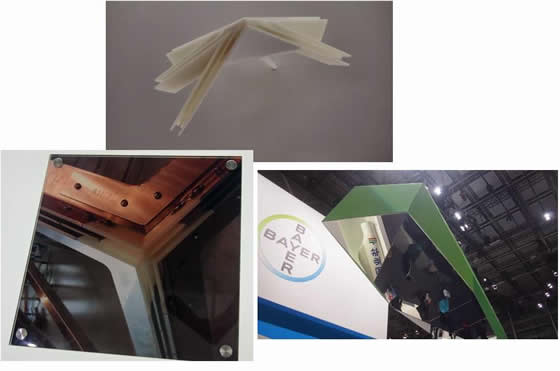 Fig.3 Samples at Bayer's Booth (1)
Upper : urethane article produced by UV cure inkjet process
Lower left : binding part of structural pillar, Lower right : Object at Bayer's booth using upper part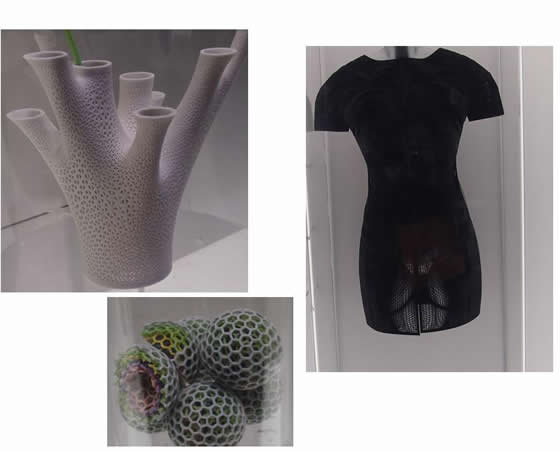 Fig.4 Samples at Bayer's booth (2)
Samples made of thermoplastic urethane power
Lehmann&Voss&Co also displayed samples made of urethane powder (brand name : LUVOCOM) including samples made from urethane elastomer powder (Fig.5).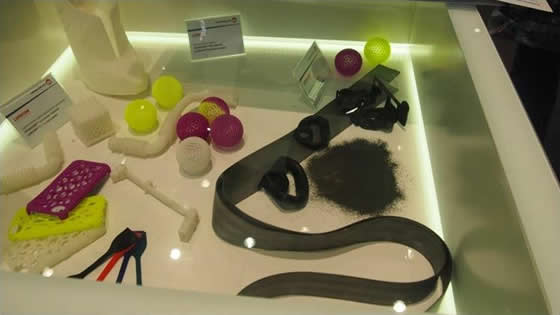 Fig.5 Samples made of urethane powder "LUVOCOM"
EOS displayed laser sintered plastics and metal samples in a large booth (Fig. 6). Some partners also displayed their samples in EOS's booth.
Hofmann demonstrated laser sintering process producing mold part with narrow cooling channel using Concept Laser.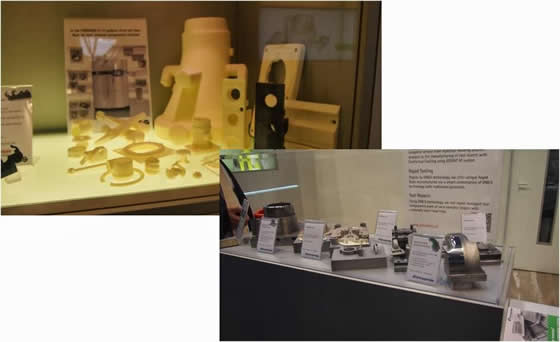 Fig.6 Samples at EOS's booth
Left: Laser sintered plastics samples
Right: Laser sintered metal samples (mold parts)
envisionTEC displayed small stereolithography equipments and some samples (Fig.7).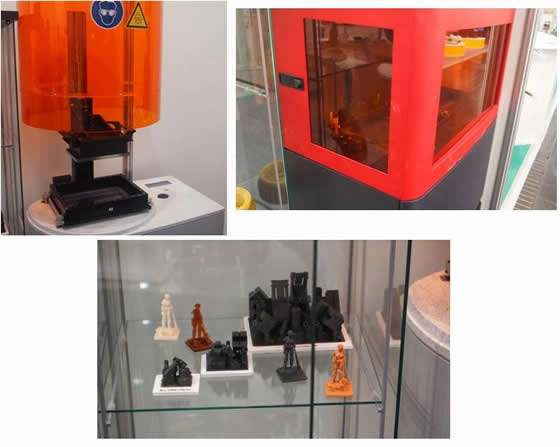 Fig.7 Stereolithography equipments and samples displayed at envisionTEC's booth
3D molding of plastics, there are two alternatives by whether or not using the material which is the same as the injection molding. In the present situation, the process molded with the same material as injection molding is predominant, however, it is expected that development of materials which suited for three dimensional printing such as Bayer's heat resistant urethane will move rapidly.