2014.04.16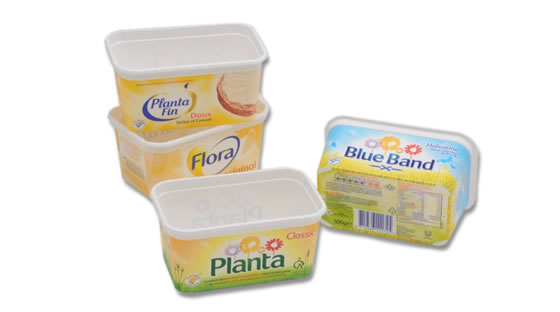 MuCell® Technology Beneficial for Unique Packaging Applications: Innovative 3D In-Mold Technology Provides Multi-Sensory Experience for Consumers
MuCell® Technology Beneficial for Unique Packaging Applications: Innovative 3D In-Mold Technology Provides Multi-Sensory Experience for Consumers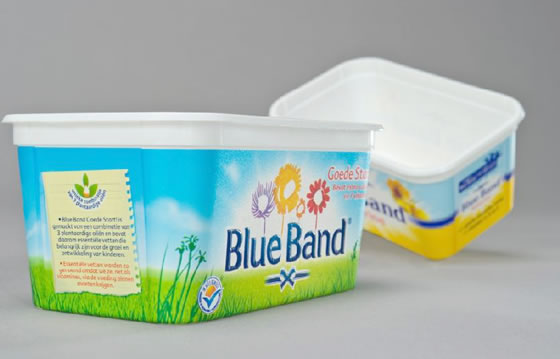 Trexel, Inc is pleased to make the global introduction of their MuCell® 3D in mold labeling (IML) process for packaging applications. This unique and award winning process creates the look of embossed labeling on the package without any need for additional tooling costs. Instead the "embossed" look comes from the enablement of 3D labels.
An application using this process, the Paccor/Unilever 500g polypropylene Margarine Tub with 3D IML, won the DuPont Packaging Silver Award in 2013 as well as the Emerging Technology award in SPI's International Design Competition at NPE 2012.
The 3D IML combines MuCell technology with IML label technology to offer a unique visual appearance and soft touch effect to packages, providing differentiation without changing the container shape. The 3D in-mold label is processed with an injection-molded tub made of polypropylene to incorporate selective barrier coating, creating areas without adhesion. The MuCell process controls the introduction of nitrogen into the polymer. Where there is adhesion between the label and the polymer, the nitrogen migrates through both structures. Where there is no adhesion (by design behind the blue lettering), the nitrogen accumulates between the polymer substrate and the label. The process creates bubble patterns or Braille for a multi-sensory experience.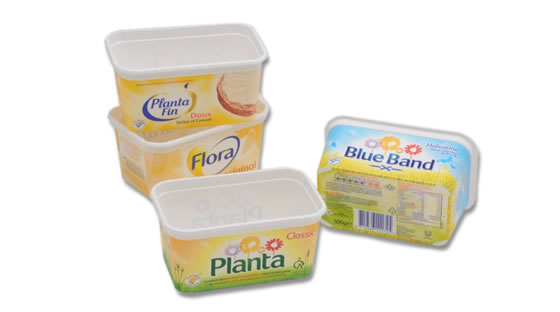 Margarine Tub MuCell® Achievements:
6% Material Reduction
40% Clamp Tonnage Reduction
15% Cavity Pressure Reduction
Unique 3D IML labeling
For the molder this process allows them the possibility to propose embossed containers without extra tooling costs and there are no extra setup costs for the embossing modifications. For the end user the benefits include:
Product differentiation w/o changing container shape or the printing
To provide a new dimension to the creativity
Better visibility on the shelves
Sensory effect is as important as visual effect in purchasing decision
Possibility to do Braille for the visually impaired
The Benefits of MuCell®
The MuCell process in packaging is an enabling injection molding processing technology providing:
A lighter part helps meet sustainability goals
No impact on recycling classification
Reduced manufacturing costs due to less material usage, shorter cycle times and less clamp tonnage
Dimensionally more stable part; less stress, uniform shrinkage resulting in reduced warpage and fewer mold iterations
Infinitely enhanced design freedom; part wall thickness for function instead of flow
About Trexel, Inc.
Trexel, Inc., headquartered in Wilmington, MA has led the development of the MuCell® Microcellular foaming technology and has pioneered many plastic processing solutions. Process deployment as well as equipment is supported by teams of highly qualified engineers through Trexel subsidiaries in North America, Europe, and Asia. For more information, please visit.
→ www.trexel.com
® MuCell is a registered trademark of Trexel, Inc
Getting Rid of Material Waste
Lowering Cycle Times
Lightening Part Weights
Higher Dimensional Precision